Water Heater Repair North Hollywood Since 1993
(866) 800-0364
Water Heater Repair North Hollywood :When you are having problems with your Water Heater this can be a time of great stress. We often rely on our water heaters for many different reasons. Our water heaters give us hot water which is an essential part of many people's homes. Our water heaters can stop working due to age or because of a malfunction. When our water heaters stop working it is at this time one should seek a professional, licensed, bonded, and insured water heater repair company in North Hollywood. Here at Coast Plumbing And Air Conditioning  can assist you with such issues. From your small 30 gallon water heater all the way to your 75 -100 gallon water heaters we can do it all.We know emergencies happen late at night and on times when you do not expect it. Our water heater techs stand ready to assist you in your water heater repair issues.
Water Heater Repair North Hollywood – Tankless, Electric Heaters
In today's modern age many are preferring to go with Tankless heaters due to the convenience of saving space. One of the advantages of having Coast Plumbing And Air is that we are a high quality provider in water heater repairs and installs. We are here for the purpose of providing you hassle free convenient services whether they be commercial or residential. We are also about establishing long term relationships and we have unlimited manufactures warranty.  We are highly flexible and will have our service men come at a time that is good for you.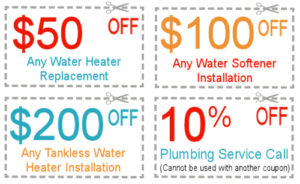 Our Workers
Offer superior workers work fast and quickly. We have licensed, bonded, and insured workers. Our men listen to your issues and give you a proper assessment. We normally can get you a plumber within 90 mins of you calling us.  Offer exceptional customer service.Give us a call to see how our technicians are friendly and competent, and to see how our office staff is prepared to assist with your concerns.
Water Heater Repairs, Installations and Replacement
Tankless Water Heaters
Gas Water Heaters
Electric Water Heaters
40 Gallon
38 Gallon
75 Gallon
100 Gallon
We service the following zip codes in North Hollywood
County
State
91603
Los Angeles
CA
91604
Los Angeles
CA
91605
Los Angeles
CA
91606
Save
Save
Save